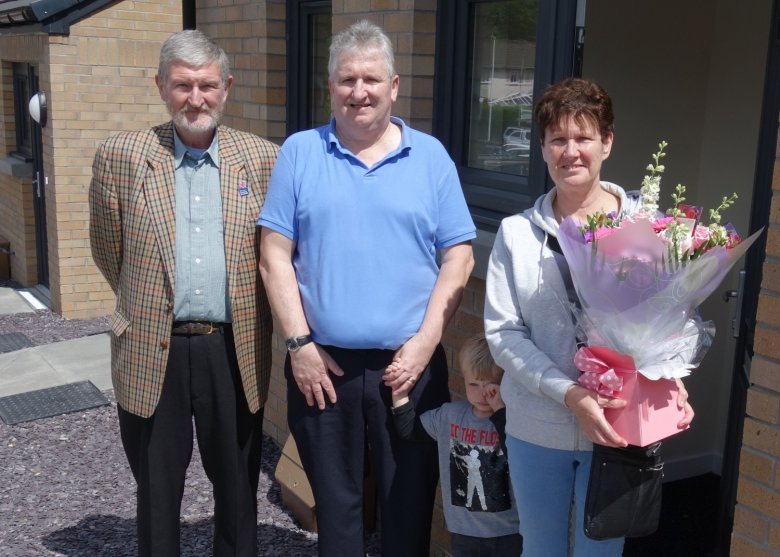 31 Jul 2019
The Association celebrated the opening of its latest housing development at the end of June. The development on the site of the old Glenroyal Nursery in Cathcart Road was formally opened by the Associations Chairperson Robert McLeary. The development consists of 37 flats and all the properties have been built to amenity standard and this will aid tenants with limited mobility or specific needs.
Robert McLeary said "In planning the development the Association identified a need for older amenity housing to meet the needs of an ageing population, not only in general but in our own housing stock. It was therefore agreed to develop the site specifically for this client group. We are delighted with the end product and a similar development will start on site in Cambuslang later this year."
He paid tribute to the contractor, Merchant Partnership Homes and the work of the Associations staff and voluntary management committee in getting the project to fruition and the support of South Lanarkshire Council and the Scottish Government.
He handed over the keys to their new home to Mr and Mrs Stead (pictured with their grandson Kieran) who were delighted with their new home.
The total cost of the development was £4.5M and this was funded by grant from the Scottish Government of £2.5M and a loan from the Royal Bank of Scotland of £2M.