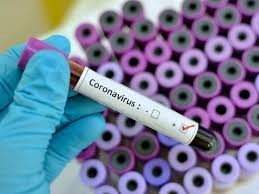 Coronavirus Update
As a result of the latest Government advice the Association has reluctantly taken the decision to close the office to the public. We have not taken this decision lightly but feel that it is the best option to keep a service to tenants and owners over the longer term.
Tenants and owners can still contact the Association by telephone and we will continue to have that facility available. Our telephone service will be available from Monday to Friday between the hours of 9.00 am and 1.00 pm and 2.00 pm and 4.00 pm. You can also contact us by e-mail, the appropriate e-mail addresses are as follows;
Maintenance, repairs etc; maintenance@randcha.co.uk
Tenancy and rent queries; housing@randcha.co.uk
Factoring enquiries; factoring@randcha.co.uk
General enquiries; info@randcha.co.uk
All the existing options for paying rent will still be available. For tenants that use the post office, if this is closed or you cannot get out, you can call the office and make a secure payment over the phone. Tenants can also register on the Associations website and make a payment - you can register by clicking on the link in the top right hand corner of this page. Similarly the Allpay service will still be available for factored owners and payments can be made over the phone. If you are having any difficulties in paying your rent or common charges please contact the office.
If you lose your job as a result of Coronavirus or you are having financial difficulties click here to download a leaflet giving advice on options available to you.
With regards to repairs we will endeavour to keep a full service going although this may also rely on how our contractors are managing the situation. You should continue to report repairs as normal (again, this can be done on our website). You can download the current repairs advice by clicking here.
If a tenant has self-isolated, can you please advise us so that we do not send any contractors or staff to your home until after the self-isolation period has ended.
The Scottish government has issued this advice to landlords;
People affected by the Coronavirus who are concerned about paying their rent can claim Universal Credit from the Department for Work and Pensions which includes support for housing costs, if eligible. The UK Government has introduced some temporary changes to make this easier. We would ask you to urge your tenants to apply for Statutory Sick Pay and Universal Credit where they are eligible. We would also urge you to encourage them to speak to you as soon as they are in financial difficulty as it may mean that they are unable to pay their rent at this time. Further information can be found at: www.gov.uk/coronavirus
We will keep this page up to date as the situation develops.